ewp@erasmusjet
get integrated in EWP with ErasmusJET
EWP integration is now in action in ErasmusJET system.
IIAs, LAs, Mobility Tool, Mobilities, Nominations.
And more is coming soon.
IIAs
Inter-institutional Agreements integration
Mobilities
Outgoing and incoming mobility services integration.
Nominations
Outgoing and incoming nomination services integration.
LAs
LA services with courses list and details.
CNRs
Ready to use and automated CNRs (notification services)
All-in-one
EWP

ready Erasmus+ Software

Everything you need in one solution: ErasmusJET.
And now introducing Erasmus Without Paper integration.
A powerful and easy-to-use infrastructure for connecting your partners via EWP.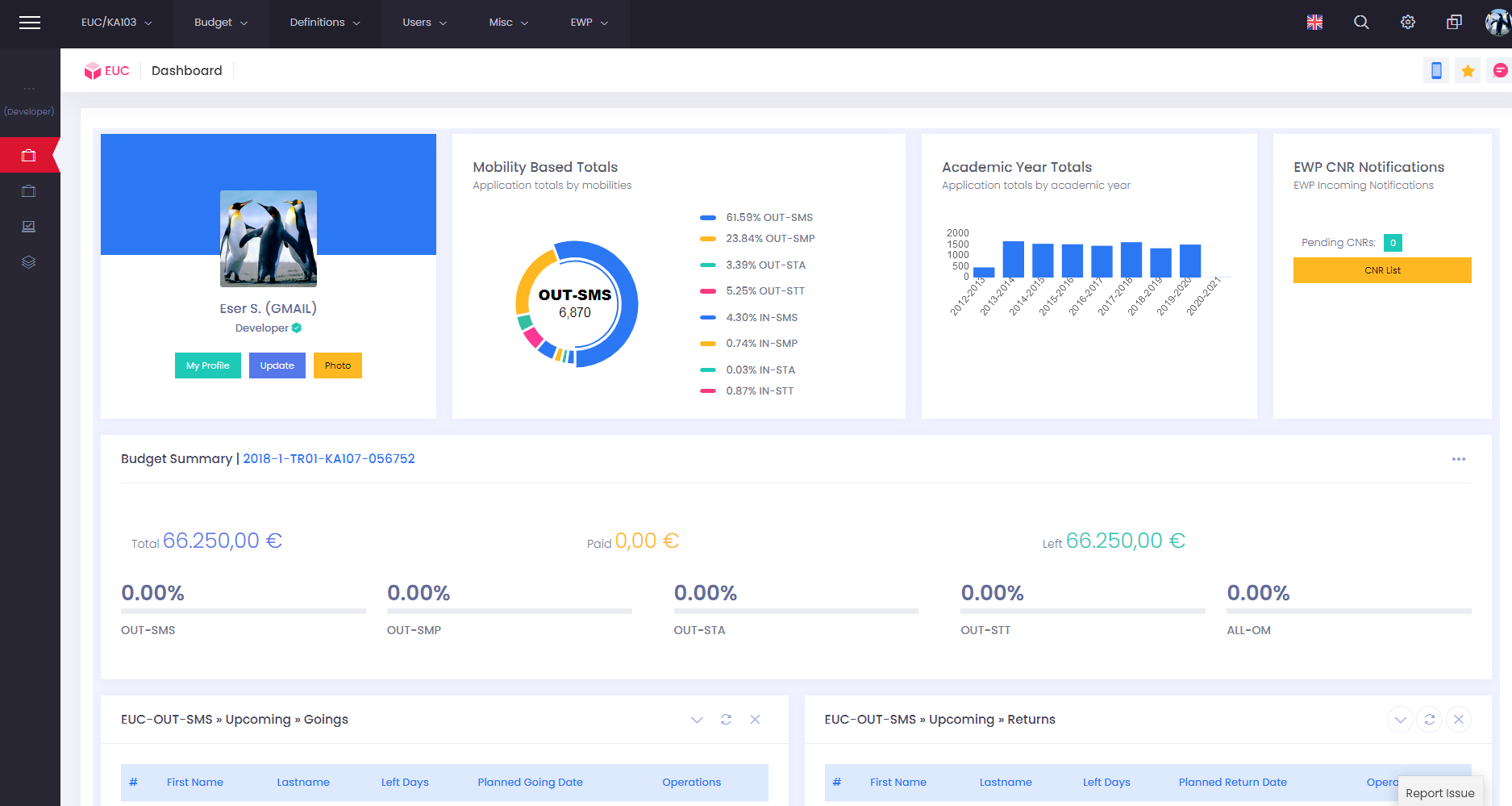 Communicate better with partners.
EWP services are integrated and ready to use.
Send/receive IIAs, LAs, mobilities, nominations to/from partners in one single system and in a nutshell.
Need more information?
Request an Account
---
We will arrange a special online meeting for you focused on
EWP modules and services on ErasmusJET
Why ewp@erasmusjet
Our mission is to provide you with an ewp-ready all-in-one complete system
so you don't have to look aside in order to get what you need
Integrations

Most of the EWP APIs are integrated. And more is on way.

Free-of-charge

All EWP modules and services in ErasmusJET are free of charge.

Monitored

Errors and problems on EWP communication is monitored and reported to the system administrators.

Automated

Automated jobs and processing on demand.
Advanced Erasmus+ Automation Solution
With ErasmusJET, as a full-featured and EWP integrated Erasmus+ management software, HEIs will be able to easily manage their IIAs and also accept applications online for each mobility, and manage and process all related procedures and phases for those applications on EWP-ready infrastructure.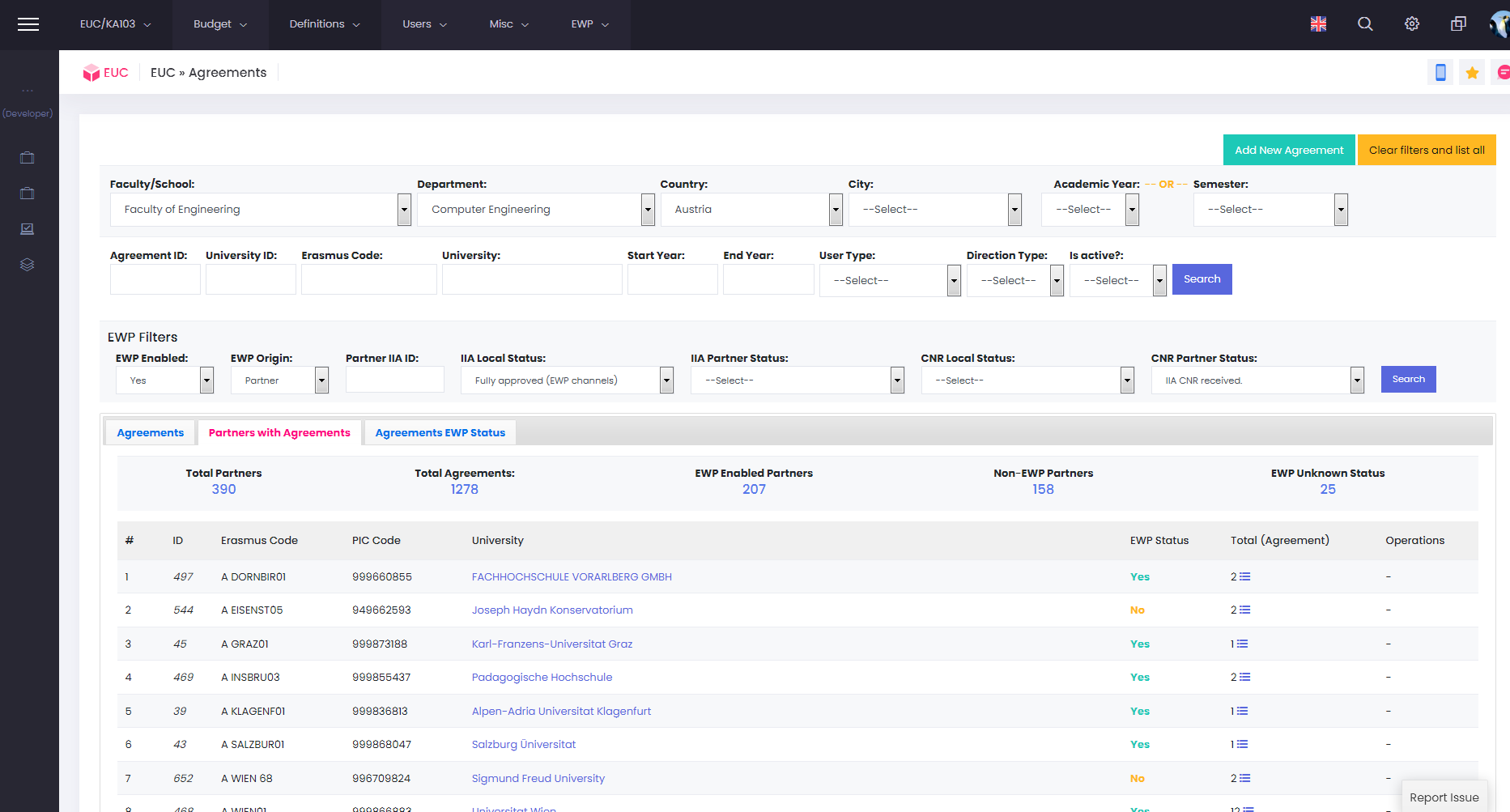 EWP Filters
EWP IIA Stats
New EWP IIA
EWP Center Menu
Successful implementations
15
Happy institutions
---
15 institutions and many Erasmus+ experts trust us for their institutions' Erasmus+ and mobility operations. And the number is increasing...
Why customers trust us
We work quite close with our client institutions in order to make a smooth pass and integration to the online Erasmus+ EWP integration.
We are client oriented with quick-feedback and solution principles. We provide support to our clients on phone, email, whatsapp, remote desktop and issue tracking system.
You're covered
Get the very best of us by doing the best of you
We plan, organise and stay in contact with you for successful migrations, implementations and the take-off. With our dedicated support and help team.
Part of our happy customers